We're moving into our new home: Yachtwerks in Brighton. After looking at places for months, events happened quickly: from hearing that a space was available to looking around, making a decision, getting the keys and then sitting on the floor, waiting for the furniture to arrive. In a fortnight.
Like every move, it's a combination of excitement, hassle and lugging heavy objects. Hours of packing, unpacking, picking up things for the new place and wondering if you should declutter or just shift everything and worry about it later.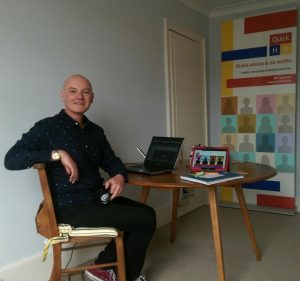 Plus, we miss Platf9rm (Platform 9). Love the new place, but loved the old home too. If you're looking for somewhere to work – on your own or in a gang – then try it. It's all kinds of different places to work in one large space, the people there are very welcoming and if you work at home (which I did mostly before) it's an easy adjustment from your home to a shared space, compared to working in an office environment. And there's excellent coffee as well as beer on Friday afternoons.
The new place is in central Brighton, along Lewes Road on the way to the seafront. BN2 9NA, if you want specifics. It's a beautiful building, with wood panelling and a mix of offices and a co-working space. The Werks are opening up all over Brighton and Hove now, with different designs for each hub. This one has a nautical theme from its former use as a chandlery.
In practical terms, it ticks all the right boxes for  us: lovely building, a private space for people to come and discuss confidential issues with us and a handy location for trains, car parking and walking distances for people to visit. The other people in the building are great too, with more people moving in soon. It's always nice to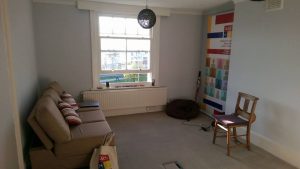 meet the neighbours.
Our top screening question for a new office was: "Would we want to go there?"  After that, it was all about you: the office had to be somewhere easy to find, great to visit and, most importantly, somewhere you want to come to when you need to discuss anything with us.
Now it's back to choosing the last few bits and pieces. Like any move, there are always a few more things to pick up than you thought about. We're almost there.
By Brian
https://www.quickhr.biz/wp-content/uploads/2017/04/Yacht-Werks.jpg
542
960
Brian Warren
https://www.quickhr.biz/wp-content/uploads/2016/10/brian-warren-main-logo-e1373996055695.png
Brian Warren
2017-04-18 16:47:39
2017-04-18 15:46:33
We're moving to a new home