2020 is like 3D Snakes and Ladders. So here we go again: lockdown's back and the furlough scheme's extended on the same arrangements.
We're updating this blog as things are fleshed out or change.
Furlough scheme
It's now available until March 2021 with lower costs for employers. You can furlough anyone including employees who haven't been furloughed before, as long as they were on your payroll by 30th October.
Employees will receive 80% of their pay from the scheme up to a monthly £2,500 maximum. Firms can furlough people full-time or ask them to work part-time. Currently there are no minimum working hours for this option.
The costs for employers appear to be 5% of pay, to cover National Insurance and pension contributions – which is a big improvement on the higher costs for previous months.
Here's more information from the government.
Rishi Sunak's announced the scheme will be reviewed in January and at that point he will decide if employer costs should increase.
Offices: closed or open?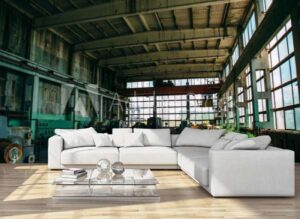 Well that changed quickly. Previously it looked like offices could stay open. Certain workplaces have to close: pubs, restaurants, gyms, personal care and beauty facilities, theatres and non-essential shops. But anything not on that list, including offices and co-working places, seemed able to stay open, as long as the premises were Covid-secure and followed the required guidelines.
But going to the office during Lockdown 2 has now become much harder: it's a criminal offence unless you can prove there's a good reason for not working at home. That's a £200 fine and subsequent fines double.
Lawyers Lewis Silkin have an excellent blog about this issue.
The burden of proof for employees would be: is it "reasonably possible" to work from home? Unless you can prove it isn't, you aren't going to be protected for leaving your home and working elsewhere. It's a much tougher test than the earlier lockdown.
Unless anything changes in today's Parliamentary debate, it looks like using the office during lockdown might be risky for both employees and employers. You would need to have a very good reason, such as internet access failing at home, in case the employee faced any legal challenges to travelling to and from the office during lockdown.
England only or UK wide?
All UK areas can use the furlough scheme. Rishi Sunak has confirmed businesses in Wales, Northern Ireland and Scotland can apply for furlough funds until March 2021.
No £1,000 bonus
The £1,000 Job Retention Bonus for each employee brought back from furlough and kept employed until January has been scrapped.
What happens in 2021?
Well, the furlough scheme runs until March 2021. The current position is that regions then return to their previous Tier (or a different Tier if infection rates have changed). The tweaked and then abandoned Job Support Scheme should then become available.
It depends on so many things that could change along the way, including whether employer costs increase in January 2021. Watch this space.
Recent job losses
If you recently terminated people's employment, you could bring them back and put them on furlough.
HMRC has confirmed that employers will be able to re-employ any employee who was on their payroll from 23rd September and they can still qualify for furlough, even if they were made redundant or their employment ended after that date.
If you use this option, you would then have relatively low costs for employing them (5% of pay) while the furlough scheme continues. By cancelling the redundancy or termination of employment, you would have to resolve any overpayments to them made when their employment ended – eg redundancy payments. If in the future you reach a point where you cannot continue employing them, you repeat the process used to end employment.
Shielding and health issues
If you previously received a letter from your GP or NHS advising that you are clinically vulnerable then discuss it with your employer. You may be eligible to go on furlough or receive Statutory Sick Pay, or the Employment Support Allowance or Universal Credit, if you are unable to work.
Concerns about risks to your health or others may not be enough to argue that you cannot work, if you don't have evidence such as the letter advising that you were deemed to be clinically vulnerable, which was sent to people with chronic illnesses. Here's more information and letters are expected to be sent (by GPs or the NHS) to clinically extremely vulnerable people shortly.
What happens next?
We'll see what changes now and particularly during Parliamentary debates. Then further guidance should be issued, which (based on previous experiences) means there are bound to be some tweaks, clarifications and surprises.
If anything significant changes, we'll update this blog immediately.
By Brian
Last updated 06/11/2020 
https://www.quickhr.biz/wp-content/uploads/2020/10/furlough-1.jpg
1920
2560
Brian Warren
https://www.quickhr.biz/wp-content/uploads/2016/10/brian-warren-main-logo-e1373996055695.png
Brian Warren
2020-11-03 13:09:07
2020-11-06 10:16:03
Furlough extends and lockdown is back